Travel Down Memory Lane with a Special Cat® Customer

Keith Barrett is director of equipment operations at PC Construction, responsible for maintaining a fleet of more than 250 machines at one of the top contractors in the United States. He's also President of the Association of Construction Equipment Managers (ACEM).
If you stop Keith to ask about his history with Cat® equipment, you'll frequently hear him use the word "family." And that's not surprising. Keith was born in a small Connecticut town to a tight-knit family with old-fashioned values. His dad, Donald Barrett, was president of JF Barrett and Sons – a family-owned construction company started by Keith's grandfather in 1919. Keith's uncles, Joe and Dick also helped run the business, which focused on utility and road work in Connecticut.
Although the company ceased operations in 1997, at its peak, JF Barrett and Sons employed around 125 workers – many of them from the same families.
"It was a family business and we often hired relatives of workers. So, the superintendent's son might be a company truck driver, or whatever the case was," Keith says. "The families were closely connected and remain so to this day, some 25 years after the business closed."
GROWING UP
Keith learned to run bulldozers and excavators at a young age and has always felt a connection to the Cat brand. Perusing through old Barrett family photographs, it's a connection that can't be missed.
Keith describes his father as a great guy, a smart businessman, and an outstanding machine operator.
"My dad always bought quality. He was willing to pay for top quality because uptime is the most critical part of our jobs. Even back in those days, Cat tractors were the strongest and best in the industry.
"Dad was a quintessential dozer operator and one of the very best."
MEMORY LANE
We recently sat with Keith for a photo-filled stroll down memory lane as he told the story of a remarkable family and a thriving mid-century business that gave back to the community.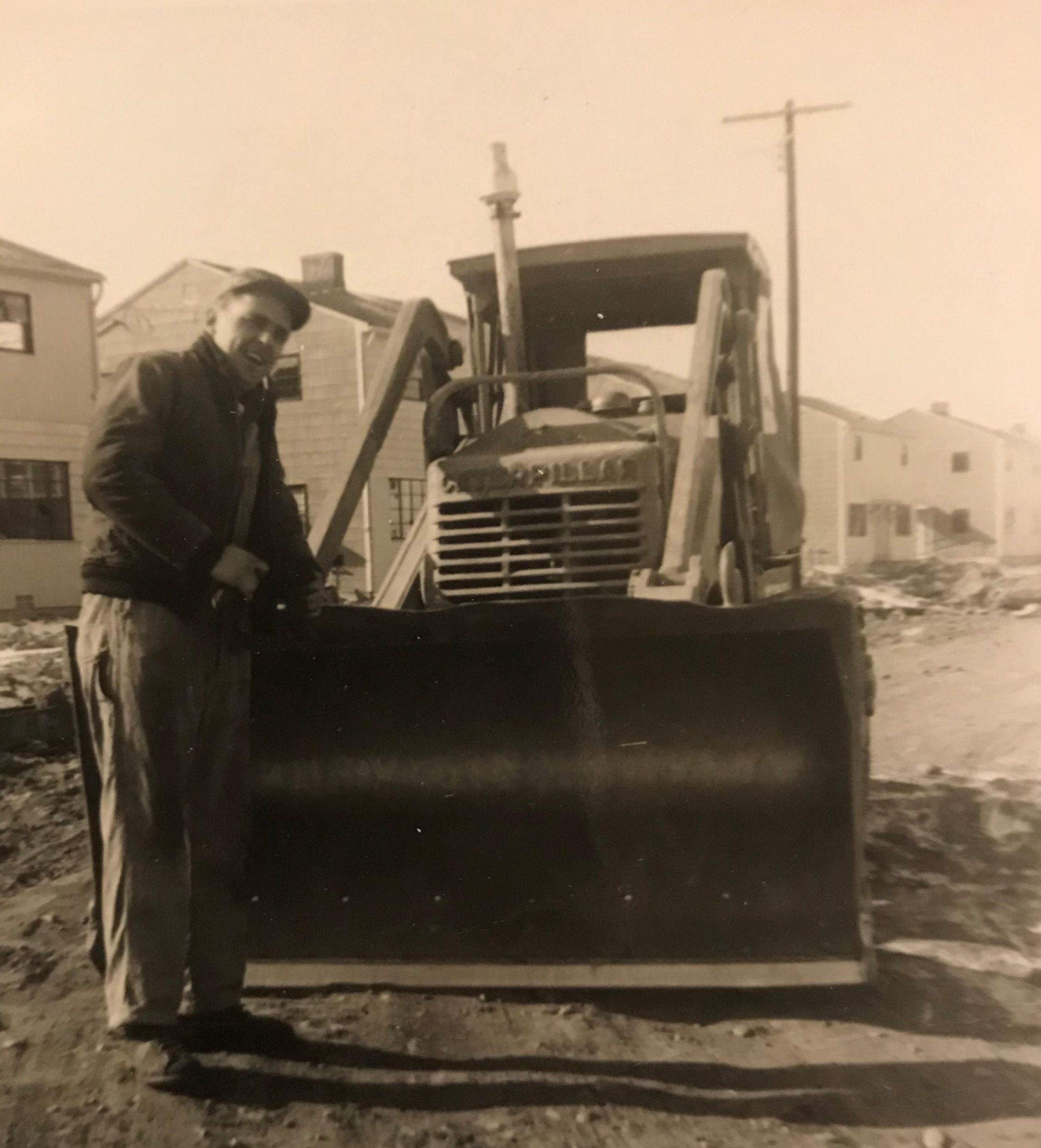 This photo shows Donald Barrett building a road in a Connecticut housing project in the mid-1950s. The machine is a Cat® Track Loader that debuted in 1955.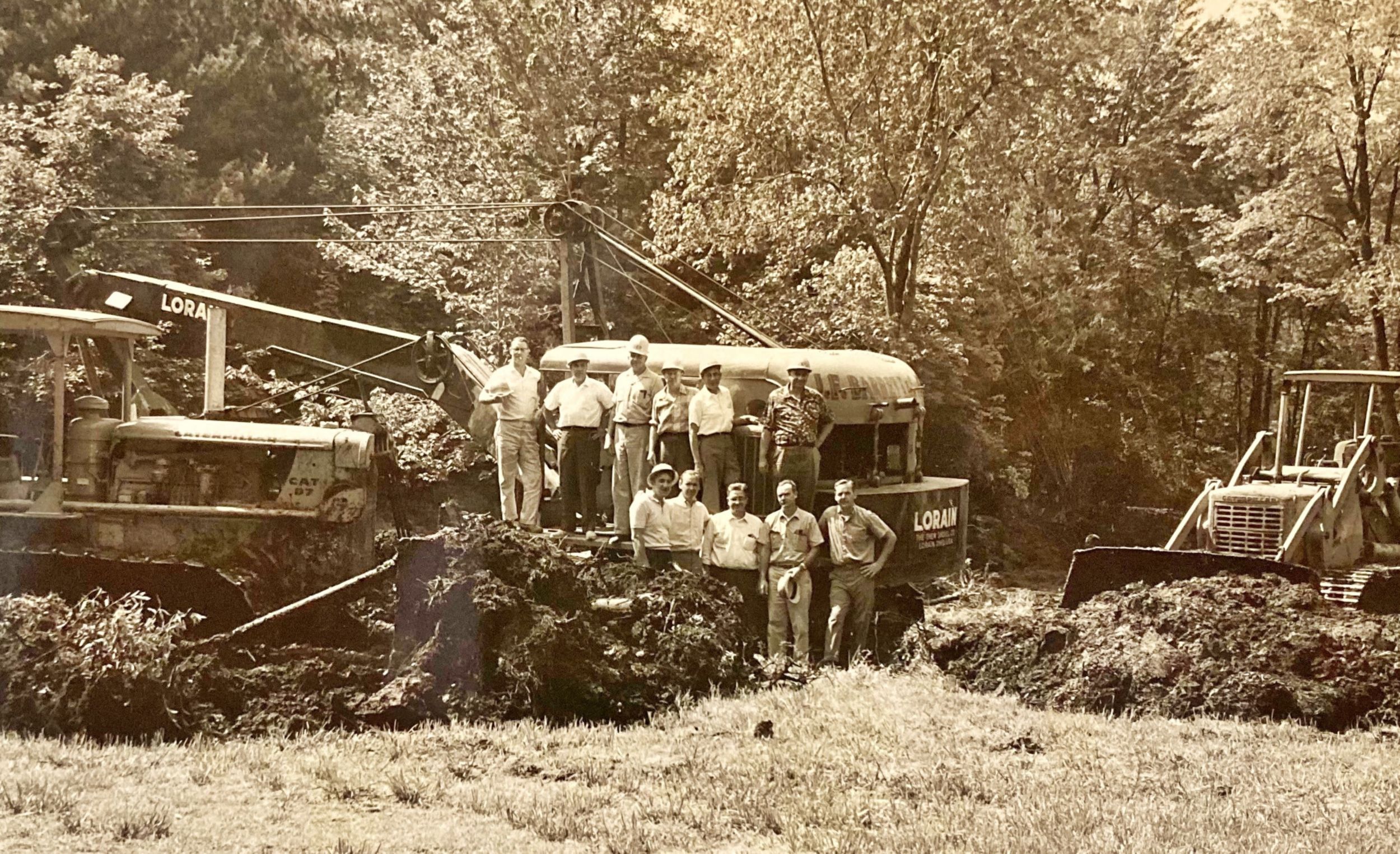 A JF Barrett and Sons crew poses with a Cat® D7, Cat Traxcavator, and a Lorain cable shovel circa 1955 on a road project in Stratford, Connecticut. The Barrett sons are on the bottom row; Dick is second from the left, Joe is fourth from the left, next to Don, who is on the far right.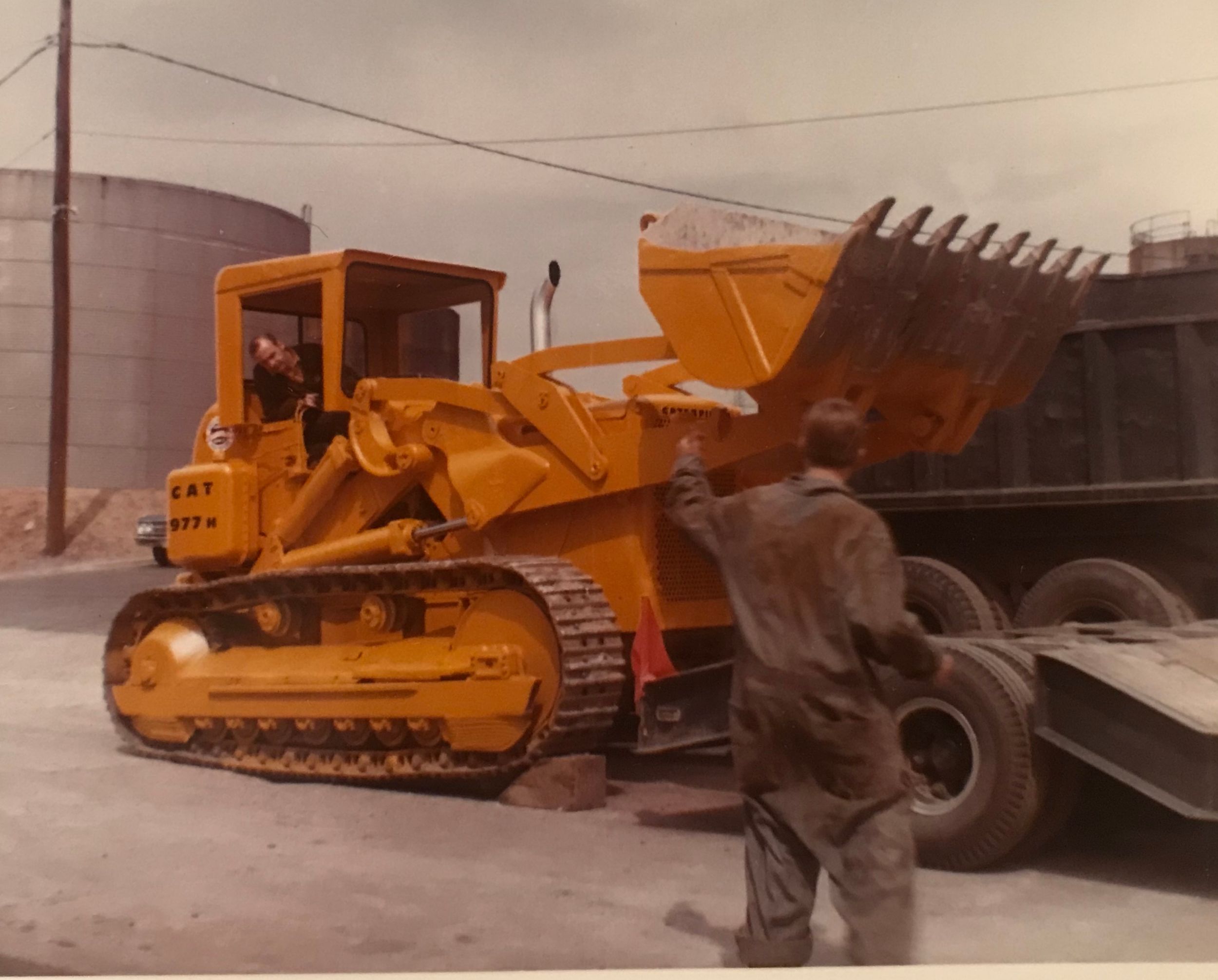 This photo, taken in the early 1970s, shows Don Barrett loading a Cat® tractor on a low bed while an adolescent Keith looks on. Keith estimates that the company owned 40-45 pieces of Cat equipment during the years it was in business.
This photo shows the Barrett's keeping it all in the family. Keith, his dad Don, and mom, Janet, check out their new Cat 245 hydraulic excavator in 1977.
"This was a brand new 245, and we had just purchased two of them. The machine didn't even have a bucket attached yet."
Keith pauses for a moment and then says, "What I love most about this photo, though, is the way my dad is admiring my mom – it's all about family."
Forest Machine Magazine is written and edited by a forest professional with over 40 years hands on experience. We are dedicated to keeping you informed with all the latest news, views and reviews from our industry.
To support us you can subscribe to our bi-monthly magazine which is delivered to your door from only £15 per year.
Subscribe here
#homeoflogging #writtenbyloggersforloggers #loggingallovertheworld